Our Work
Meet a few happy clients


"They seem to actually care about what we are trying to achieve, unlike other contractors we use that just seem to try and rip us off! We feel we can always rely on Brett, love working with him and feel he understands our business and the challenges we face. I would definitely recommend them but selfishly don't want to as I feel we have someone dedicated that gives us a competitive edge."
Jennifer B., Aviate Group
Aviate Group
Aviate Group has helped thousands of investors find and purchase premium residential property off-the-market. Aviate's mission: Building financial self-sufficiency through property expertise.
Problem to Solve: Aviate Group needed a full marketing funnel strategy and overhaul. Their primary lead source were financial and property professionals in the industry, which mean their marketing approach was two-fold. They needed a strategy to communicate effectively with referral partners and direct with property investors.
Website Strategy & Redesign
The website redesign and strategy consisted of creating a website that was more functional and better at lead capture. We accomplished this by doing the following:
Integrating an event sign up & ticketing process fully integrated with Infusionsoft
Created multiple lead capture areas so they could gather more leads for their sales team
Integrated Memberium to give exclusive property access to referral partners and investors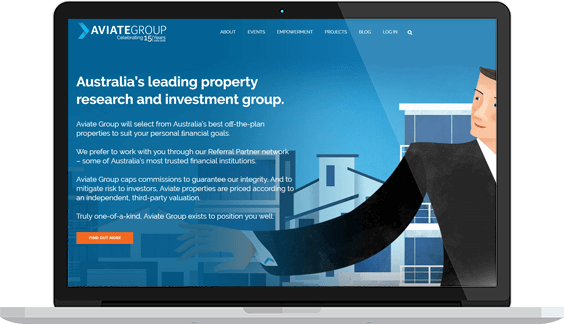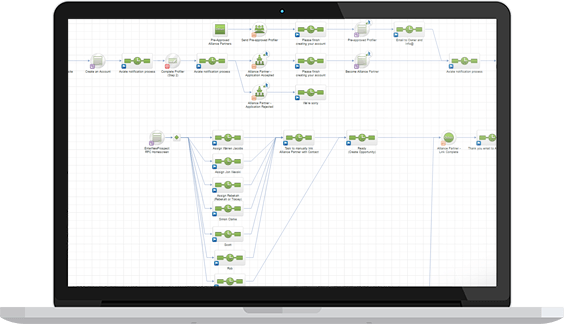 Infusionsoft Implementation
Aviate Group had been using Infusionsoft for several years when we started working with them, but they didn't have any real campaigns and processes built. They were still using Infusionsoft mostly for CRM and broadcasting. We helped build the following campaigns (among many others):
Referral Partner Linking and Campaign to automatically update referral partners on their clients progress throughout the sales process.
Event sign up with video introductions and SMS reminders

Thexton Armstrong
Thexton Armstrong is a network of business consultants who work long term with Business Owners (of all sizes) to help them improve the profit, growth and value of their Business.
Problem to Solve: Thexton Armstrong needed a new web presence that had an easy-to-use CMS (Content Management System) so they could easily update their website, add new blog posts and create an interactive map where their consultant network could be featured. It needed to look nice and integrate with Infusionsoft. On top of all of this, the business headquarters had a difficult time communicating with their members because there wasn't a repository of all the information available.
Website Strategy & Redesign
Thexton Armstrong was stuck using outdated technology for their website that required high-level programmers to edit. We updated their site using WordPress, whcih makes it easy for anyone on the team to update. The website featured the following:
Tight integration with Infusionsoft and lead capture areas
Interactive map, which allows business owners to search for a consultant in their area
Clean, updated design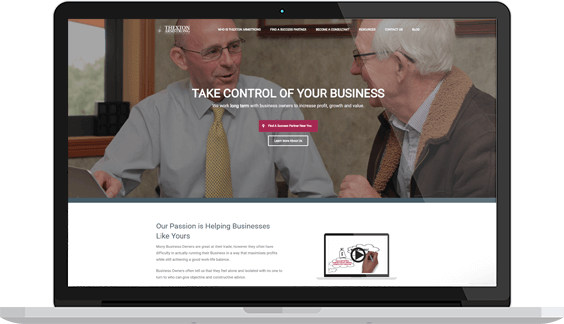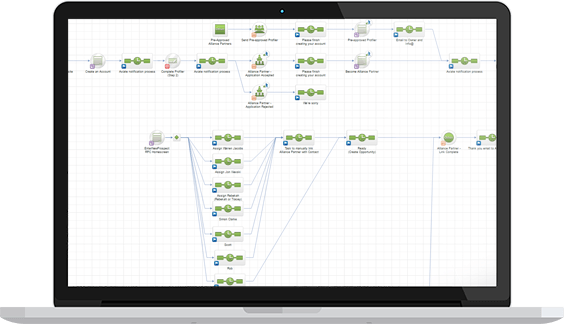 Infusionsoft Implementation
Thexton Armstrong was already getting benefit from Infusionsoft when we stepped in. We suggested a few campaigns to help streamline some internal processes as well as a CustomerHub implementation. Here's how we helped:
Each of their 70+ partners has a unique Infusionsoft login ID, which required us to created extensive training material and videos about how to use Infusionsoft for their team.
We implemented CustomerHub so their 70+ partners could login and see content and training specific to their area and access level.
Wel help weekly webinars to help train their team on any additional Infusionsoft questions.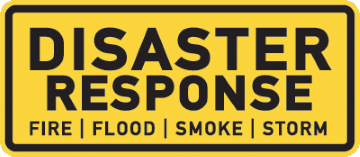 "They are spot on creative and I loved the mapping process ,which allowed for immediate help in my marketing.  Plus, they are excellent in digital automaton."
Matt P., Disaster Response
Disaster Response
Disaster Response is a restoration business based out of Michigan specializing in residential and commercial restoration services.
Problem to Solve: Disaster Response didn't have any defined sales or marketing processes and their Infusionsoft database was messy from a previous brand overhaul. Disaster Response needed to revamp their digital presense through updating their PPC campaigns, updating their website and creating follow up campaigns in Infusionsoft.
Website Strategy & Redesign
Disaster Response was spending a lot of money on PPC ads that were driving to poorly designed service pages on their website. We helped them by doing the following:
Created service-specific landing pages using best practices for their PPC campaigns that resulted in an immediate increase in visitor-to-lead conversion.
Rewrote the sales copy so that it was specific to the prospect's interests and probelms.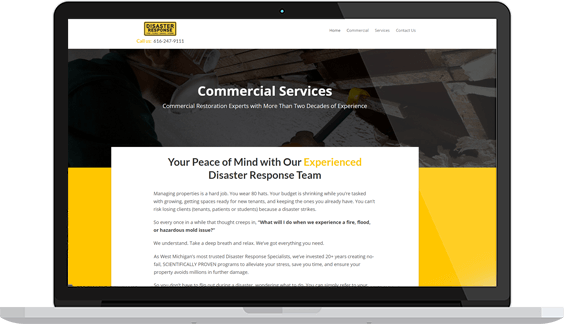 Video Animation
Part of the Disaster Response sales process is a free Disaster Response Plan, where their team creates a plan specific to the business in case of an emergency or disaster. We created an animated video to help explain the benefits of completing a disaster reponse plan with their team.
Infusionsoft Cleanup & Implementation
Disaster Response had been using Infusionsoft for a few months when we started working with them, but they hadn't fully utilized it and it was mostly just sitting and collecting dust. We helped them by doing the following:
Organized and imported their data from other systems with a clean tagging structure.
Created a Lead Magnet (Disaster Response Guide) to help segment the database into cold/warm/hot contacts and then re-used the lead magnet in their online marketing and advertising strategy.